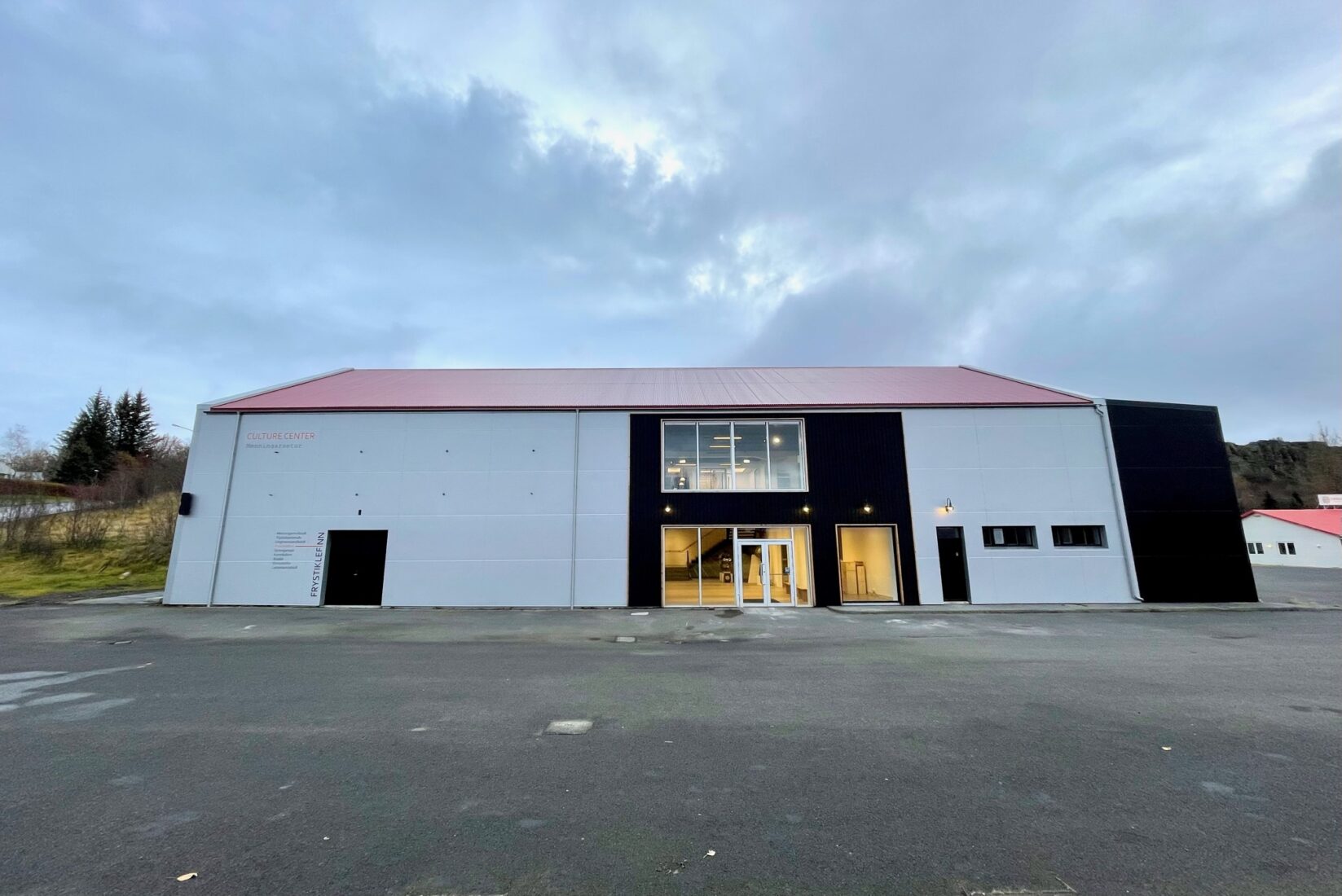 Sláturhúsið - Cultural Centre
Egilsstaðir
Sláturhúsið (Cultural Center)
Location:
Kaupvangur 7, 700 Egilsstaðir
Workspace:
Cultural Centre
Contact:
Ragnhildur Ásvaldsdóttir, forstöðumaður Sláturhússins
Rental period:
Negotiable
A cultural centre is run in Sláturhúsið (The Cultural Center in Egilsstaðir) with the mission of promoting art and culture in the East, with an emphasis on the performing arts. The building has a variety of facilities.
The cultural centre was founded in 2005, and the premises were recently completely renovated. There you can find a performing arts hall (black box), a dance hall, an exhibition hall for art and other events, facilities for concerts, rehearsal and recording space for music or podcasts, a youth centre and the experimental and community room Ormsstofa.
About Sláturhús (The Cultural Center)
Sláturhúsin's mission is to promote art and culture in the East. The centre focuses on performing arts based on the performance of works where the human body and the voice are the primary tools of expression. Because of this, we try to make the performing arts the basis of the priority projects that are carried out. However, that policy does not exclude the centre's involvement in other forms of art and culture. Another and no less critical emphasis is placed on children and young people's art and cultural upbringing. It is emphasized that as many projects as possible have educational and artistic value. Sláturhúsið annually participates in the BRASi cultural festival for children and youth, together with other cultural centres in the East.