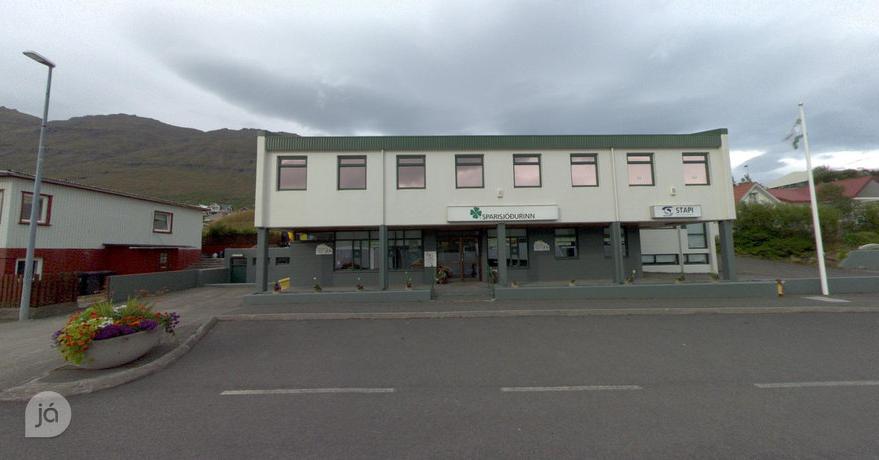 Egilsbraut 25
Neskaupstaður
Egilsbraut 25
Location:
Egilsbraut 25, upper floor, 740 Fjarðabyggð
Rental period:
Long-term rent
Contacts:
Vilhjálmur G. Pálsson and Magnús Jóhannsson
Price:
1.500 kr./m2 or negotiable
For rent is an office space on the upper floor of Egilsbraut 25 in Norðfjörður. Sparisjóður Austurland is located on the lower floor.
On the upper floor are several closed office spaces and an open area with room for several desks (about 50 m2). Desks, chairs, shelves and meeting tables can be included according to an agreement. There is access to the kitchen, toilet and storage.