Herðubreið
Location:
Austurvegur 4, 710 - Seyðisfirði.
Workspace:
4 special workspaces and 9 secluded spaces
Rental period:
Rental starts in the fall of 2022 and will be negotiable
Contact:
Sesselja Hlín Jónasardóttir and Celia Harrison
Herðubreið is a multipurpose cultural and community center. The building is home to various festivals, annual events such as Art in the Light (List í ljósi), LungA Festival, autumn festival Haustroði, etc. The building also houses the only cinema in East Iceland, the elementary school cafeteria, the LungA school, and more.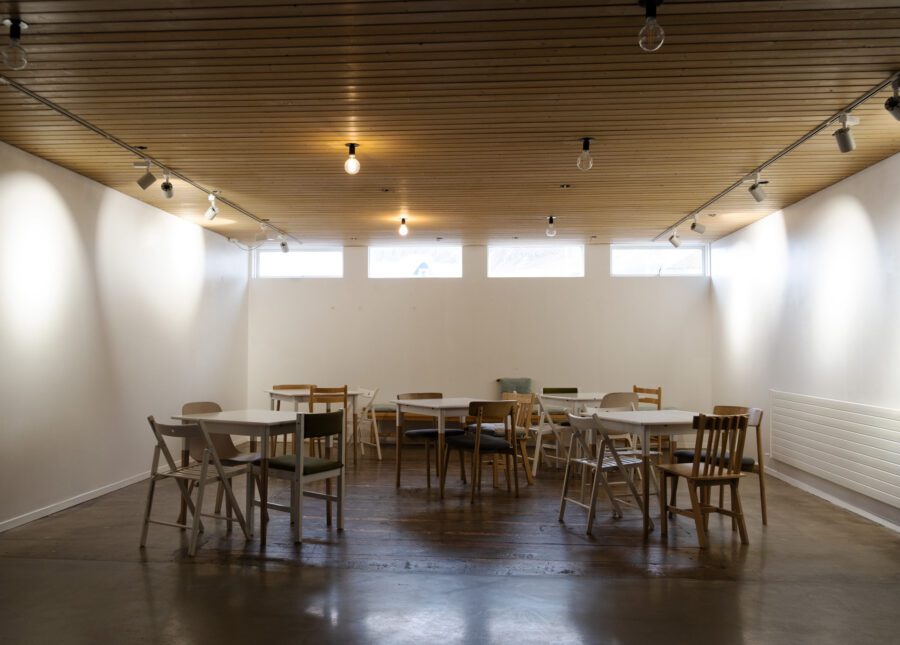 Facilities
The 4 workspaces have a desk, chair and internet access. They have a separate entryway, kitchen facilities and a bathroom. Printer access can be arranged.
The building has additional various spaces available for rent, a festivity hall that can seat approx. 300 people, an auditorium that can seat approx. 200 people and is suitable for conferences and meetings. A project room for 15 people, a gallery for 50 people, a café with space for nearly 100. The building also has a certified kitchen, a bar and a cinema.
Herðubreið's employees can arrange a projector for smaller events and meetings. There's also an option to hire specialized staff through Herðubreið for events; technicians, lighting technician, sound engineer, security, stage managers, cleaning technician and staging assistants. Any extra work for events at Herðubreið is charged per the hour. Hosts and event managers are free to bring their own technicians and staff.