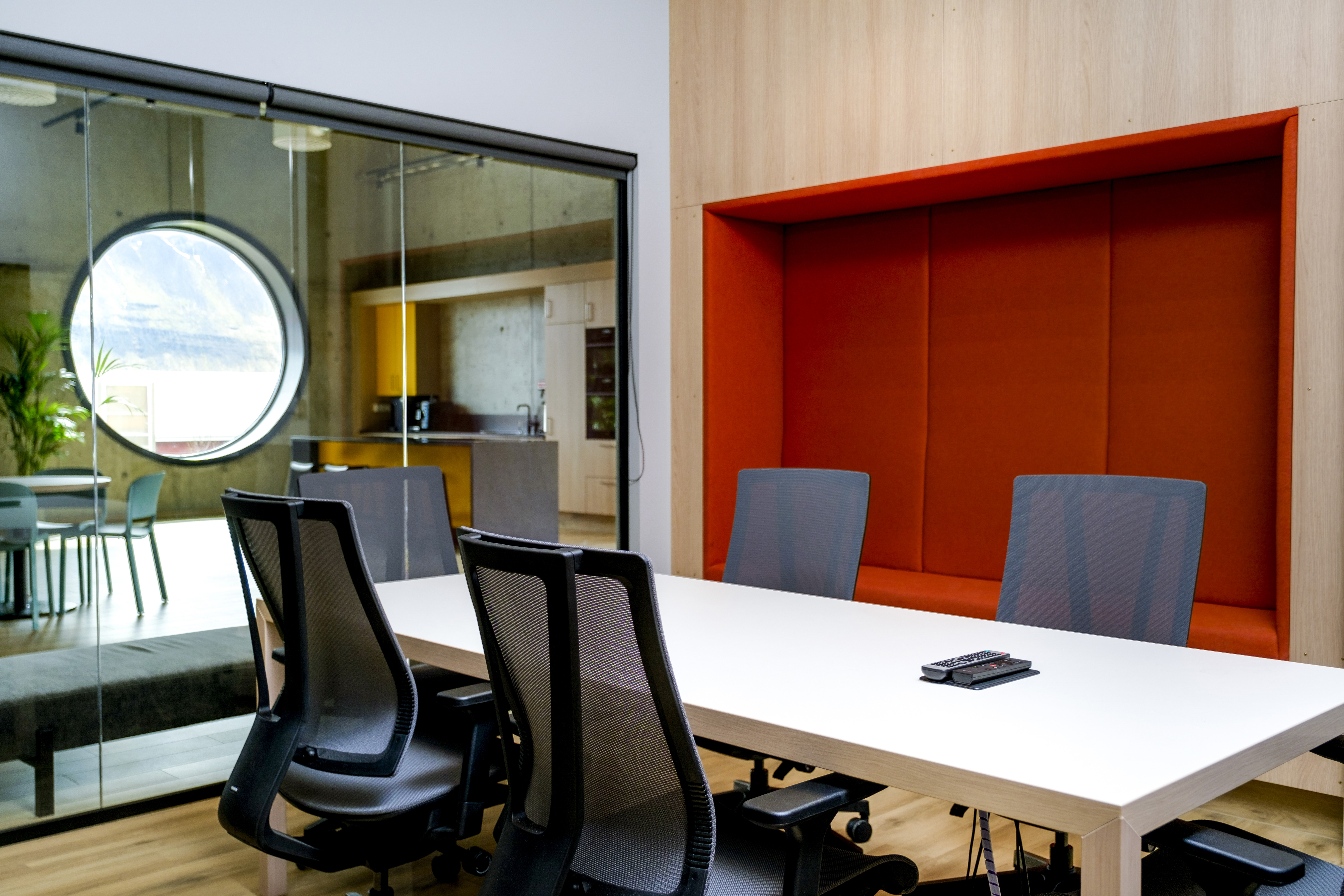 Múlinn Co-op House
Neskaupstaður
Múlinn Co-op House
Location:
Bakkavegur 5, 740 Neskaupstað
Workspace:
Closed offices (min. 11m2) are available for long-term rent.
Contact:
Neskaupstaður's Shipowner Co-op (Samvinnufélag útgerðarmanna Neskaupstað)
Rental period:
Per day or long-term rent
Price long term rental:
Negotiable
Múlinn co-operative house is an office cluster and centre of innovation in Neskaupstað. In Múlan, you can rent a workspace and get access to interview rooms and meeting rooms.
Closed offices, from 11 m2 in size, can be rented for a long time. There are workspaces with a desk, chair, lamp, internet connection, coffee and mineral water. Access to interview rooms, meeting rooms and kitchen. There is no equipment in the workplace, but the meeting room has a screen and a device for remote meetings. There is an electric charging station for cars at Mulinn.