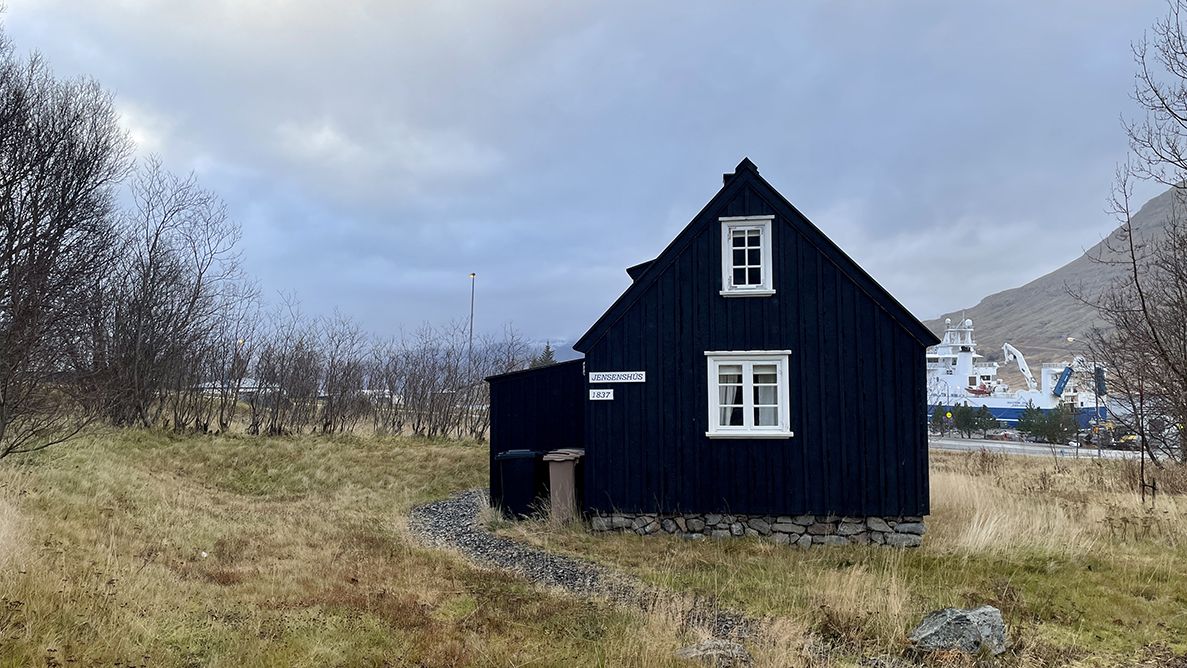 Jensenhús - Residency
Eskifjörður
Jensenshús – Residency
Location:
Tungustígur 3, Eskifjörður
Workspace:
Guest apartment for artists and scholars
Organization:
The Cultural Centre at Fjarðabyggð (Menningarstofa Fjarðabyggðar)
Contact:
Jóhann Ágúst Jóhannsson, Managing Director at the Cultural Centre in Fjarðabyggð
Phone number:
+354 470 9000
Rental period:
Negotiable.
Jensenshús is a residence for artists and scholars in Eskifirður.
The house is the oldest standing residential building in Eskifirður, built in 1837, and has been recently renovated in its original form in a beautiful and quiet place in the heart of the town. It is a two-bedroom house with a spacious sleeping loft. There is a bedroom with two single beds on the ground floor, a living room with work facilities, a small kitchen and a bathroom. There is a spacious sleeping loft under the attic on the upper floor. There is neither a shower nor a bath in Jensenshús, but guests of the house get free swimming in Eskifjörður. The building has the internet that guests can use.
The operator of the building is Menningarstofa Fjarðabyggðar. Projects that promote culture in Fjarðabyggð will be given priority in the application process.