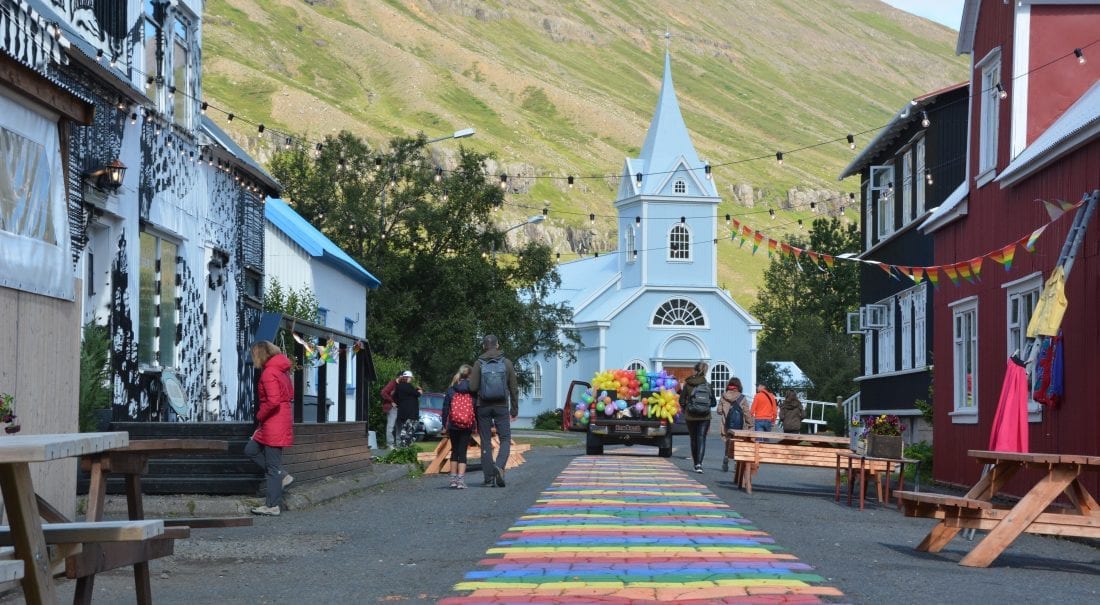 The Street That Became a Hit
The Mannamót Travel Trade Exposition was held in Reykjavík on January the 18th and was a huge success. During the trade fair, tourist industry exhibitors based outside of Reykjavík presented information to visitors. They drew attention to the amazing growth that has taken place in the tourist industry outside of the capital.  María Hjálmarsdóttir, project manager at Austurbru says that this area is characterised by its cohesion and harmony, which attracts interest from tourists.  
Over two hundred exhibitors participated in Mannamót 2018, of which twenty-six came from Austurland. Never before have as many participants come from the region.
This region´s uniformly high standard of presentations attracted a lot of attention. We believe this indicates how well the east coast tourist industry has collaborated together in the last few years, and we hope that this shows the importance of the project "Destination Austurland". This enterprise assumes that people work together not only to strengthen the region as a place which will attract visitors but also as a place in which people will wish to reside.
At the close of the show the East Icelanders unfolded a rainbow coloured carpet in front of their exhibition booths, a replica of the so-called "Rainbow-street" in Seyðisfjörður. This street has drawn a lot of attention in the last couple of years, becoming a popular photography site. In fact, it has even been used in marketing material from "Inspired by Iceland".
"When we were preparing for the show, I began to think about what was going on last year," says María. "One of the things that stood out was the ´Rainbow-street´ in Seyðisfjörður.  People do not seem to leave Seyðisfjörður without having their picture taken there. We decided to make a carpet resembling the street which beautifully attracted positive attention at the end of the show, just like the street actually does in reality. This highlighted, in a nutshell, what a good idea the ´Rainbow Street' is in Seyðisfjörður. So simple yet original, and with enormous symbolic value that expresses positive feelings such as togetherness, cohesion, tolerance, and last but not least, love and caring. The street brings joy to tourists and the locals, and that is the key to good tourism."
The painted street, which in everyday speech is called "The Rainbow Street", is in the center of Seyðisfjörður. Elfa Pétursdóttir, a Seyðisfjörður resident, plus a project manager at Austurbrú (a regional business, cultural and education development organisation in Austurland) describes this as a prime example of an "accidental hit":
"Initially, people spoke about a lot of repairs to the street being needed, but it was decided to paint it rainbow coloured in association with Gay Pride, August 2016. A group of local people took care of this and painted the street. The rest, as they say, is history", says Elfa and adds:
"In the summer, you'll see an endless traffic of people who take pictures on the street. Newly weds are prominent, as well as ordinary travelers who see immediately what is happening. The fact that the Blue Church is at the other end of the street makes it all so symbolic and at the same time impressive. Combined, it explains the popularity. I think I'm safe in saying 'Rainbow Street' is here to stay."
Read more