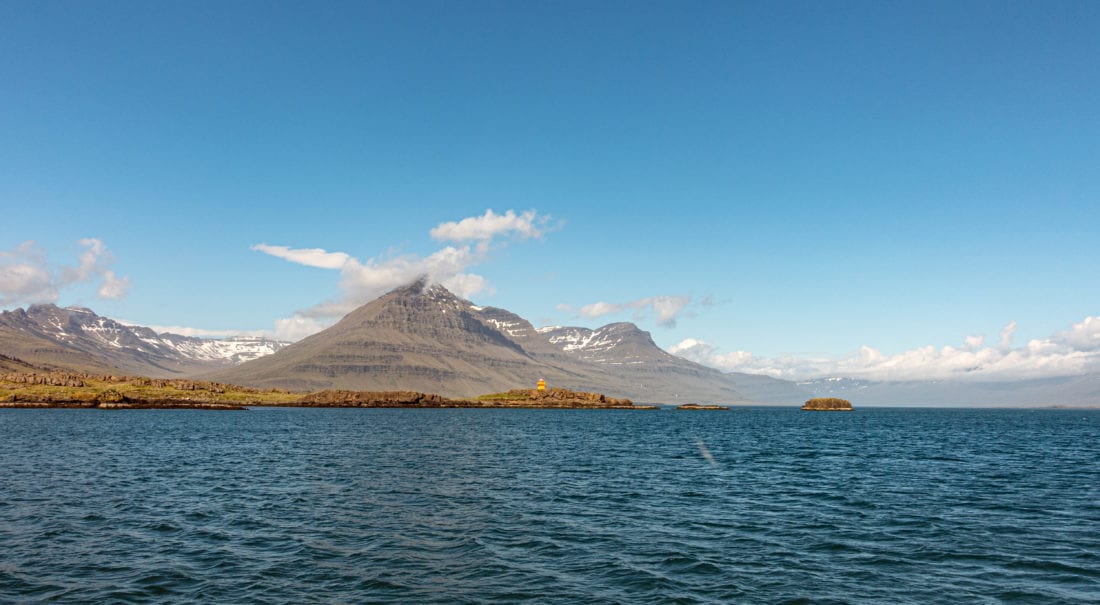 From the Philippines to Djúpivogur
Michael Rizon comes from the Philippines and lives in Djúpivogur. We asked him to tell us a little bit about himself, where he is from, about his family, what it was like to grow up in the Philippines and why did he come all the way to Djúpivogur?
Michael Rizon is 29 years old and comes from a small village by the beach in the Philippines with a "beautiful view of the mountains," as he puts it. He describes his life in his native country as primitive: "My family had a small business, making handicrafts, shipping and selling them internationally. That was our livelihood. I have four brothers and we helped our parents with everything, household chores, business and everything else."
Michael considers himself lucky to have been the youngest sibling. "I had the freedom to do whatever I wanted as a child. I loved to play basketball, go swimming and spearfishing with my cousins and friends. We also had a little barn with chickens, fighting roosters, cows, goats and pigs."
He went to university, finished his studies in marine transportation and graduated with honours. "I took part in all sorts of other extracurricular activities in school, such as cheerleading, dancing and swimming. I was also part of our school's team at the Cebu City Olympics, competing in swimming and cheerleading."
Why did you decide to move to Iceland?
"I decided to move to Iceland because I wanted to give my children and family a better future. Although it is hard for me to be away from them, I am glad to be here in Djúpivogur. The nature is so different, the landscape is so beautiful and the people are very friendly. I would like to add that the company I work for (Búlandstindur) was an answer to our prayers, my co-workers are especially wonderful, it's a real blessing."
Michael says, as many people of foreign origin in Iceland do, that the language is a particular barrier but he is currently taking Icelandic classes. He says: "Icelandic words in general are so hard. I do try to speak Icelandic especially when I'm communicating with older people in town. Speaking the language is the only way to become active in the community. I have to use more of what I learn in class from my teacher Berglind. I learned a lot from her. She is a wonderful teacher and would like to thank her specifically!"
This story is based on an interview with Michael in Bóndavarðan, Djúpivogur's local paper. It was republished in a special edition of Austurglugginn dedicated to the foreign-born residents of Austurland. The publication is a part of a bigger project hosted within Austurbrú called Voices of foreign-born people in Austurland. It aims to raise awareness of the experiences of the foreign-born population in the region. Our partners in this project are: AFL, Red Cross of Austurland, Austurland Publishing Company, Fjarðabyggð og Fljótsdalshérað.