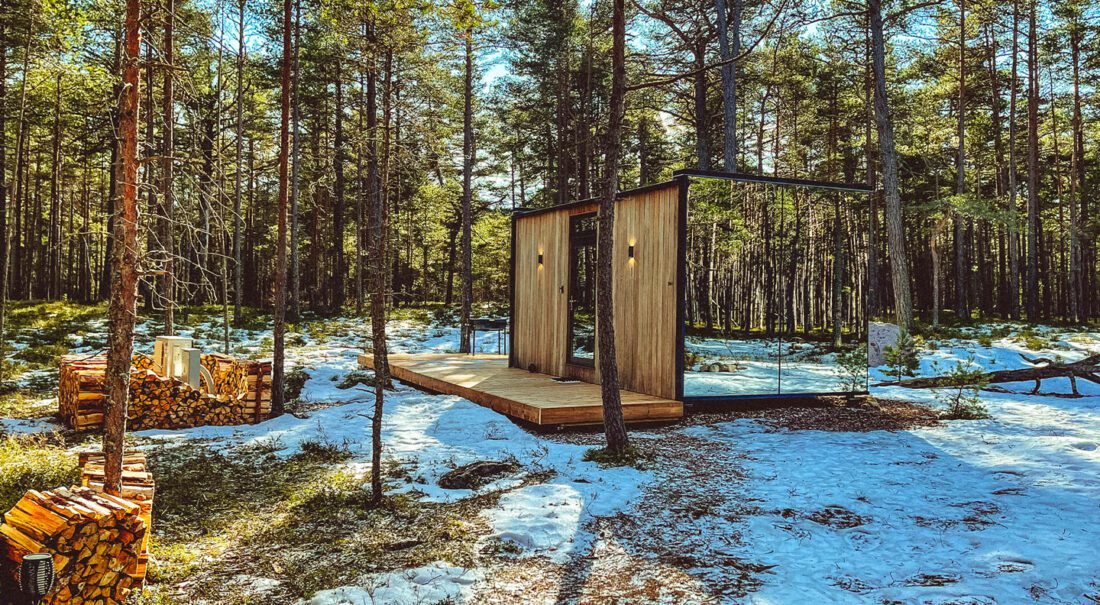 People want gorgeous nature and privacy
"There are a lot of opportunities in rural areas for tourism," says Daniel Fanselow, director of development at Oodhouse, which designs, builds and in some cases operates "tiny houses" in secluded areas where travelers get all the privacy they need and want.
Oodhouse is a growing company with operations in almost twenty countries. Daniel says he is excited about Iceland, but the company has already started its first project in the South and plans to build more houses in Iceland. "We have several projects going on in the northern part of Europe, e.g. in Norway, Finland and Sweden, and in the next five years or so we have plans to start a large-scale development in Iceland," he says about the company's ambitious plans.
Oodhouse is interested in development in less traveled areas. "There are many opportunities in rural areas for tourism. Travelers are looking for new destinations where they can be more on their own. This is a trend that started before the pandemic, but the demand has greatly increased since then. People want beautiful nature and privacy," he says, and that's why Iceland is an exciting option:
"Not least East of Iceland, because it ticks all the boxes, and it doesn't hurt that our relationship with the representatives of the region has been extremely rewarding," says Daniel but recently, last summer in fact, he met some employees of Austurbrú, a local development agency in Austurland, East Iceland, namely María Hjálmarsdóttir, a marketing project manager, who was the leader of the team.
"I immediately felt the passion, the energy and the belief that they had in the region and that is the prerequisite for us to achieve our goals," says Daniel. "María and her team have been very helpful, but after our first meeting I had forty pages of data and this is clearly a really exciting part of the country," he says and is excited to come to East Iceland himself to look at the conditions and the possibilities of further development.
Further information
Oodhouse
Oodhouse hotels