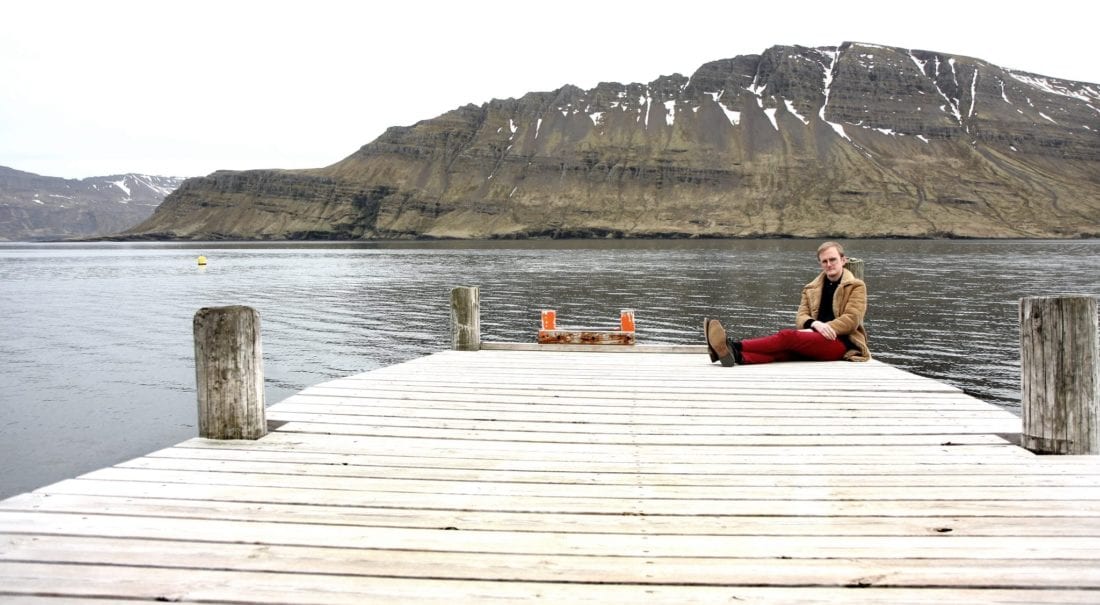 5 questions for an artist: Writing and drawing is part of who I am
Hafsteinn Hafsteinsson is an artist residing in Neskaupstaður. He learned his art at the Willem de Kooning Academy in Rotterdam but moved to Austurland with his partner a few years ago. In 2016, his children's book: Nobody Saw the Dog became a huge success in Iceland, and the sequel will be published later this year.
Who are you?
I am a artist who resides in a town called Neskaupstaður with my partner, I work as a writer and an illustrator. Creating art, writing, and drawing are things I have been doing so since I was a child. It has always been a dream of mine to turn this into a full time career as it is my passion and what I like to do the most. I think I can never stop making art.
Why write children's books?
It wasn't something I had planned, I am personally more interested in stories that are geared towards older audiences, like graphic novels. But I had this small idea roaming around in my head for a while and my partner suggested I should just work on it and look for a publisher. I thought a children's book would be a good platform for getting my career started and getting a publisher. I also liked making a story for children but aiming it at the person reading (such as the parents). The story takes a jab at the excessive use of smart-phones; a common problem in many parents household.
And to be perfectly frank, I think starting off by doing a smaller story is better than working on a huge novel that you might never publish. So, a children's book was a great training ground for future projects.
"Nobody Saw the Dog" was a huge success. What happened in your humble opinion?
What I would say helped the book to get noticed is the message it had and the visuals. As I said before, the excessive use of smart-phones is a common problem with parents. When you are writing a moral story, you should never be judgmental or holier than thou. So I made the story a bit humorous by having it told from the point of view of a neutral characters: the household pets. They are usually the ones who have no idea what we are doing with a glow box glued to our faces. I also think that the way I Illustrated the story got noticed by the judge panel at the Nordic council, since I did a lot of small things people might not even notice, such as having the main characters only ones with outlines, while the humans kind of blend into the backdrop.
Where do you go from here?
Writing and drawing is part of who I am so It is something I can't stop doing. It is my calling in life. So my plan is just to keeping on creating art. I am already working on several projects with other people around the world. These days I am putting the finishing touches on the next book about The dog that nobody saw, which will be published before next Christmas.
What is Austurland for you?
It is home. But to be honest, its a place where sometimes, time stands still, and so you feel like you have more time in the day to work on your own projects, instead of wasting your time in traffic and filling your ears with city noises. You get inspired by the beauty of nature and get rejuvenated by the clean air.
Text: Jón Knútur Ásmundsson.
Photos: Sigga Þrúða.