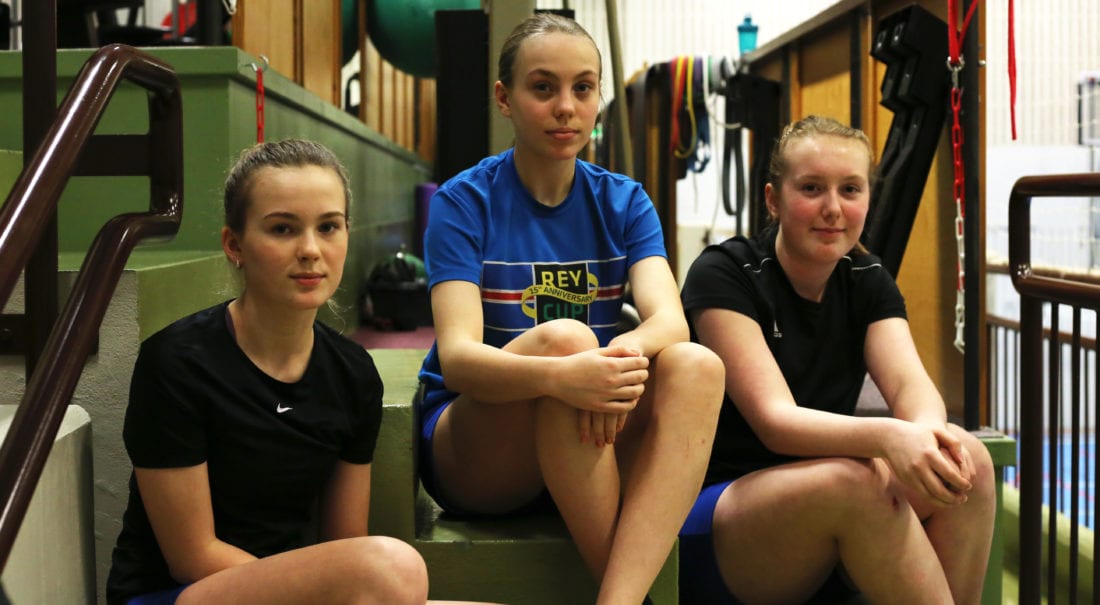 A Dream about Soccer
It is Tuesday afternoon in a sports hall in one of the most northeastern fjords of Iceland. Outside, yet another winter storm is threatening to close off the roads. Inside the sports hall, soccer practice is just about to begin.
We have heard rumors that the girl's team in Vopnafjörður has some very promising players. So promising, that even the top league's coaches are looking east in planning future teams.
Every week, players meet for practice in the sports hall and participate in tournaments both in Iceland and abroad. Last summer, the team's final international tournament was in Gothenburg and this summer they are going to Spain for the Costa Blanca Cup.
We catch three of the young players before the practice begins. Kamilla, Karolina and Avonleigh have all been a part of the team for years: Kamilla and Karolina joined the team when they were 5 years old and Avonleigh began playing when she moved to Vopnafjörður at the age of 11. We sit down for a chat about playing football in this small town in East Iceland.
Karolina, 14 years old, plays forward
"I love living and playing football in Vopnafjörður. If I could, I would stay here, but it's probably not best for my career. Instead, I dream about moving to Reykjavik to play for the team Breiðablik. For a long time, I've thought about playing forward for them. Apart from Breiðablik, I hope to represent Iceland as a member of the national team in the future."
Kamilla, 15 years old, plays midfield
"I have dreamt about football since I started as a 5-year-old, and now my dream is about playing in both Iceland and abroad. I am getting older, and soon, I will have to move to go to high school anyway, probably to Akureyri for both school and football. In the future, I would love to play for the national team."
Avonleigh, 15 years old, plays forward and wing
"I was born in the US, but my family moved to Bakkafjörður when I was 5 years old. At 11, we moved to Vopnafjörður, and at that time, I had never played soccer, so I started from scratch four years ago. My favorite Icelandic player is Sara Björk. She's fought injuries and has suffered from anxiety, which I can relate to. She's an inspiration to me."
Sara Björk Gunnarsdóttir (b.1990) is the captain of Iceland's national team. On a daily basis, she lives in Germany and plays for VfL Wolfsburg. Both Karolina and Kamilla also see Sara Björk as a role model who has worked hard to get where she is today and is a big inspiration for the girls in Vopnafjörður.
The will to play soccer on this stormy Tuesday afternoon in Vopnafjörður is resolute. Here, even in one of the most remote fjords of Austurland, dreams about playing international soccer are not too far away.