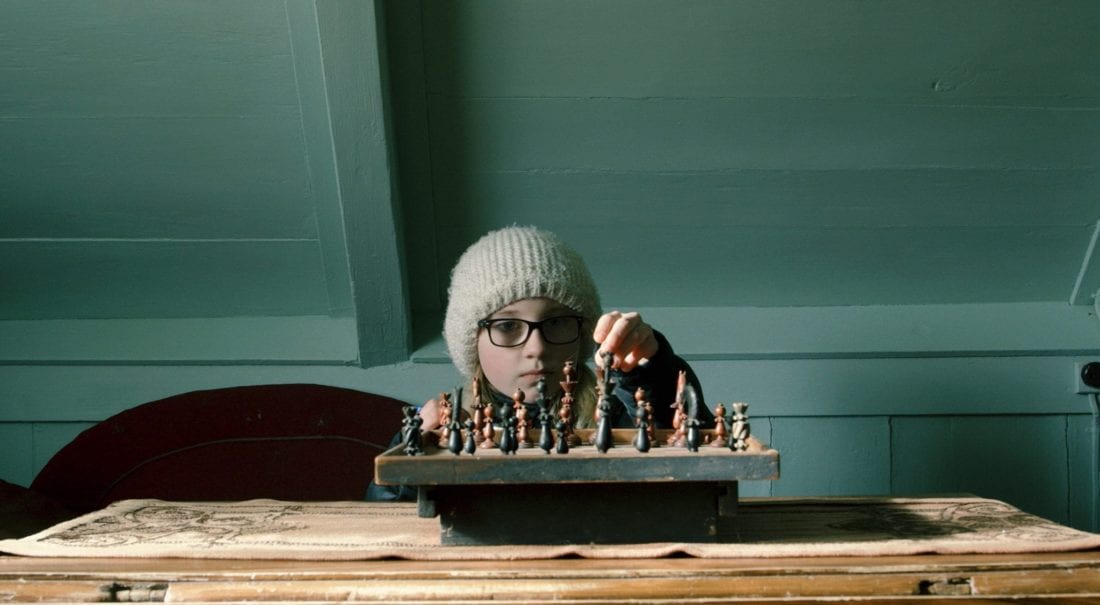 690 Vopnafjörður: A glimpse of a reality
"It is essential for all communities to see a picture of oneself from an outside perspective, it can be a way to break down habits and a fixed mind-set," says Karna Sigurðardóttir, a filmmaker from Austurland. Her film "690 Vopnafjörður" documents everyday life in a small fishing village in Iceland, i.e. Vopnafjörður, Austurland's northernmost town!
Made with cinematographer Sebastian Ziegler it was premiered last year and and got great reviews, urging one viewer to state it was the "best Wes Anderson film Wes Anderson didn't make"!
"I followed life in Vopnafjörður for about four years, but the locals also observed me during the process", says Karna. "It was a very intense experience, and in the end I feel that the town is my home despite the fact that I don't live there. I have become friends with people there and developed a connection with the community".
When asked about the origins of the project, "It a started out as a small video project but than it grew into a full feature production", says Karna. "The only requirement that people in Vopnafjörður had at the start of the project was that we would keep our personal vision, and I am very grateful for that. Yet it is hard to maintain objectivity when your connection with the place and the people slowly becomes tighter".
Karna says that all small communities think about their image. "We sometimes believe that we can control how others see us. We debate, for instance, on social media about these matters, fight over how people define our community, and that's why we sometimes become ambassadors for our town and we don't show our emotions, and what we really worry about. Taking our time shooting the film – the aim was to go beyond the clichés – and find out what shapes the relationship between a local and the surroundings. The local people contemplate how the community will survive in the future, without becoming dramatic about it. I think the film reveals the bonds and emotions people attach to their town"
"It would have been easy to edit the film in a manner where only smiling faces on a sunny day were shown – making it look like a bank commercial – but how does the viewer respond to that kind of storytelling? Does he come out of the cinema thinking: Now that was a good film because it showed the town in a positive light! I'd rather believe that a film touches people because it reveals something from underneath the surface, a version of reality. And that was the very thing we tried to capture: A glimpse of a reality".
Read more