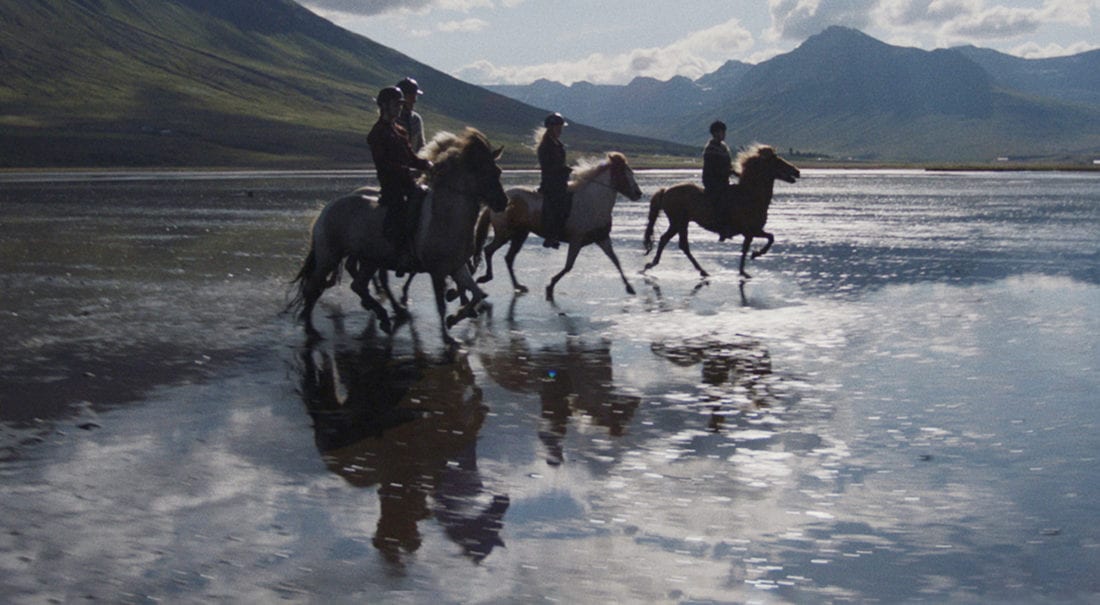 Destination Austurland – Brand film – Interview with Sebastian Ziegler
On January 17th, 2019, Destination Austurland proudly presented a new destination video about East Iceland. The video captures the unique experience of a traveler visiting this area for the first time.The video was directed by Henrik Dyb Zwart and produced and shot by New Zealand-born Sebastian Ziegler, who is no stranger to the area. "I spent 5 years based in East Iceland, working on design, documentary shorts and feature projects," says Sebastian. "I was involved in other branding projects in the area when the idea to create a film to promote East Iceland as a destination came up. I was really excited as it's such a beautiful and underrated part of Iceland."
There is always more to discover
So you were involved with this project from the start?
Yes, the idea came up years ago so when we actually started working on the project, I was so happy. I asked my friend Henrik Zwart to come in from Norway to develop and direct the film as I really wanted someone with fresh eyes, someone who didn't know the area from personal experience, to shape the film. Having lived in Iceland for a number of years now, I'm quite familiar with the country but this is the area that I know best, having spent so much time shooting there. But, of course, there is always more to discover.
The weather and the light
East Iceland is a vast area of diverse landscapes so choosing locations for this short video must have been something of a challenge.
Henrik and I created a list of places that could fit scenes from the script and Henrik planned a schedule based on that. On the day though it was also about reacting to the weather and the light. This involved endless decisions to stay longer, move on or push on. We did a lot of driving. The shoot was a total of 20 days split up evenly between winter and summer. The winter was obviously much more challenging due to the heavy snow. Getting out of the car and wading through snow with a heavy camera in a blizzard was a lot of fun but a slow process. During the summer our day began around 3pm to get the best light in those long summer days. We would often be back at 3 or 4 in the morning and then had to sleep through the bright morning light!
The best job in the world
What stood out from working on this project?
Three things come to mind actually. Firstly, the same locations can be totally different between visits. You never know in advance what a location will look like until you're there, on the day. Everything is constantly changing. Secondly, small crew shoots like this one really are the best. We could move really fast. Having more days to shoot is worth the sacrifice in a larger crew and more equipment. It's much more of an adventure, something I hope comes through in the films. And thirdly, the locals were all so willing to help. It was really touching how open they were to provide help, knowledge and resources to make these films. I'm very grateful for that and it leaves me feeling like I have the best job in the world.
Check out the new video for inspiration and make your own story in the narrow fjords, picturesque villages and enchanting highland of East Iceland.
Credit list
Directed by Henrik Dyb Zwart
Produced by / DoP: Sebastian Ziegler
Script: Guðbjörg Tómasdóttir
Line producer Austurland: Ingvi Orn Thorsteinsson
Production coordinator: Sesselja Jonasardottir
Sound design by: Andreas Waag Martinsen
Original music by: Axel Toreg Reite
Grade by: Julien Alary
Motion graphics: Ingvi Orn Thorsteinsson
Lead actor: Nanna Vibe Spejlborg Juelsbo
Stand-in: Eira Ebbs
Voice over talent: Karina Dyb Zwart
Read more