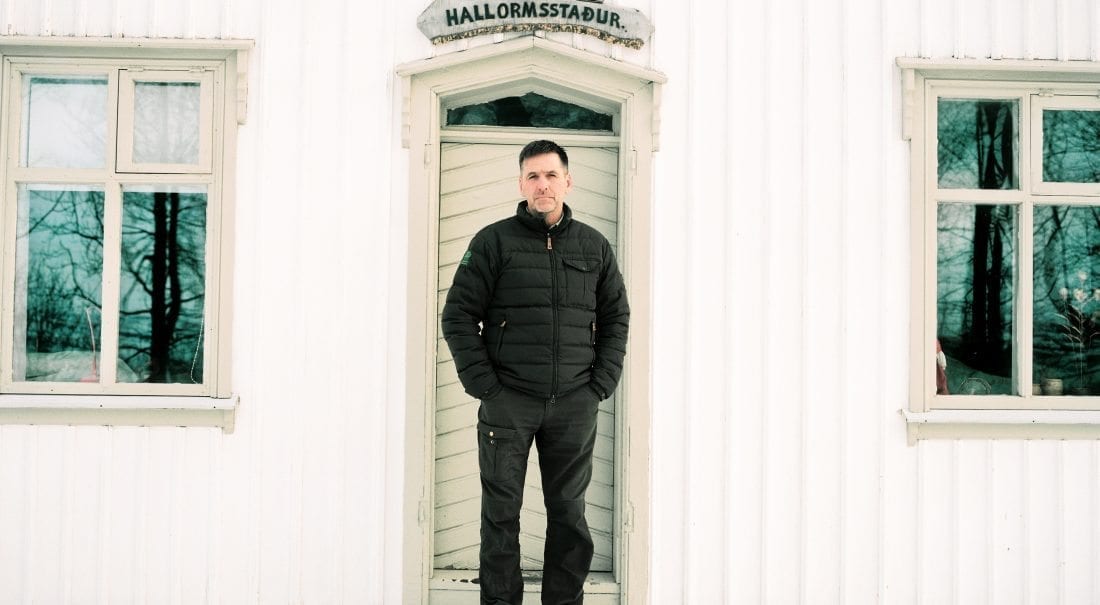 Forestry in a Treeless Land 
As you visit Austurland you will find that there are various fjords to travel to off the main road, but the main road itself passes through the town of Egilsstaðir, a hub for every service you need to continue on, but continuing on may be the last thing you want to do. 
There is a joke in Iceland that states that if you get lost in a forest, you just have to stand up. This is not entirely the case in Hallormsstaður National Forest. Hallormsstaður National Forest lies just outside of Egilsstaðir, covering 740 hectares, making it the largest forest in Iceland.
Here I met Þór, the director of forestry in Hallormsstaður. He originally came there to work for a month in 1984 but fell in love with the place and hasn't left yet.  "When you are 15 or 16, you usually don't know what you want to do with your life, but I did," he says, as he shares with me what makes this forest so unique.
The oldest trees in Hallormsstaður were imported and planted in 1905, which makes them among the oldest ones in Iceland. It was also in 1905 that work on the conservation of the native birch forest in Hallormsstaður began alongside research on exotic trees that could thrive in the Icelandic climate. Now over 85 tree species and shrubs from 600 places in the world can be found in the forest. If you were to dig into the soil you would find that each layer represents a timeline of each volcano eruption, the top layer being from Askja's eruption in 1875.
Þór shows me around the arboretum, sharing the history of each tree species in the forest.  Trees from places such as Northern Scandinavia, British Columbia, Alaska, and Russia. During our walk, he stops to show me the Wishing Tree, where you can put a coin and have one wish granted.
When you visit Hallormsstaður, be sure to ask the small crew working there about the forest. Some have been there long enough to have witnessed a seed they planted grow into a tree in a forest stand they now are thinning. Hallormsstaður National Forest includes two campsites, picnic areas and over 40 km of marked trails and footpaths. In the forest, you can also find different services such as hotel, restaurant, gas station, spa, horse back riding, boat rent and ATV trips.
Text and photo By Rhombie Sandoval. 
Read more