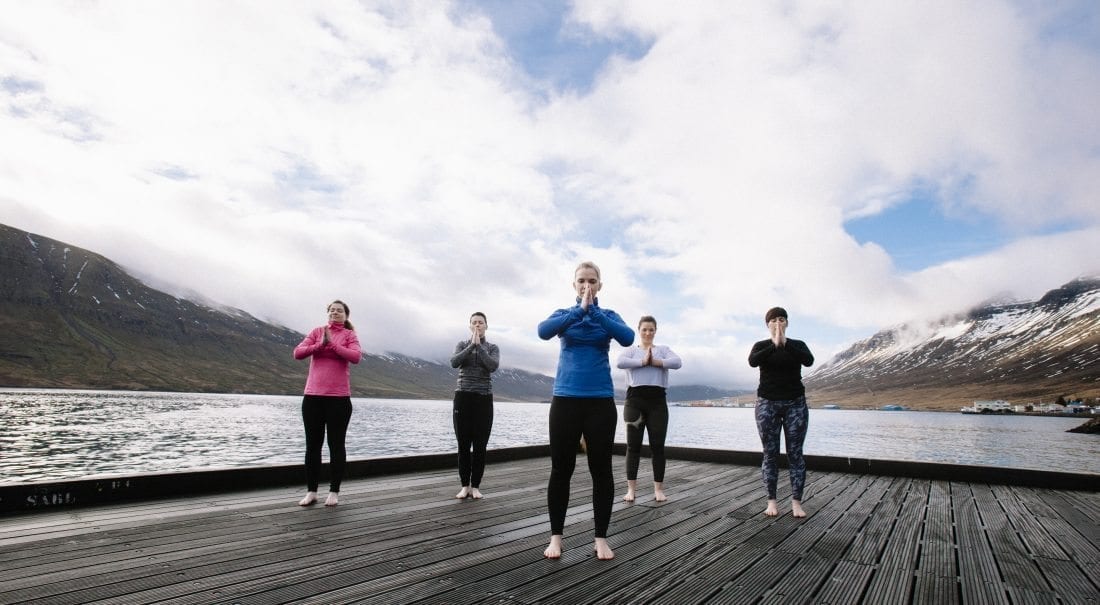 Developing new and unknown skills in small towns
They say it can be too quiet in little towns – that every day feels the same: repetitive,  dead-end and boring. But those in the know will tell you that no one is as busy as the inhabitants of a small town.
"Wherever you live, it seems that stress is the main problem afflicting people," says Hrönn Grímsdóttir, a yoga instructor in Neskaupstaður, Austurland. "It makes no difference whether you live in a small town or a big city. However the catalysts for stress and anxiety in small communities are just different. People who are socially active tend to participate in more activities and engage in all kinds of projects that they might not have become involved in, if living in a larger community. In small towns one can see ordinary people on the stage in the community hall singing or acting, without having had any professional experience. People step into such fields, possibly without executing their roles perfectly, but in the process they gain knowledge, develop skills, and confidence previously thought lacking, and unattainable. But when there is no one around who has such skills, they just might have the confidence to step forward."
Digressing slightly, Hrönn says: "I probably would never have learned to become a yoga teacher if I had lived in the capital. In Reykjavík there are a lot of great yoga teachers and one feels no need, either for the community or for oneself, to immerse oneself to such study."
But, returning to her original idea, Hrönn adds: "this multitasking can put a strain on people and yoga is one way of helping people find tranquility, and in my estimation calm contentment is a source of joy, energy, and concentration," says Hrönn, who is in no doubt about the value of yoga:
"You're making room for joy and you learn to focus attention," she explains, giving an example: "In one exercise, you just concentrate on your toes. This may appear as being something insignificant or trivial, but still, the focus is there on your toes. It´s not flitting elsewhere, to aches and pains or to everyday problems. In yoga, you learn to quiet the mind and shift attention. If you allow it, this ability can then be used in other aspects of life: When you are talking to your child, you are not doing anything else at that same time. You are simply in the moment, in the here and now, and you realise this brings you happiness. Slowly you become more comfortable in your own skin. You feel satisfied with every day. And, just speaking for myself, I feel that things are in my hands. I am in control."
Text by Jón Knútur Ásmundsson.
Photos by Rhombie Sandoval.
Read more